Nessy use at Godley School Data Analysis Case Study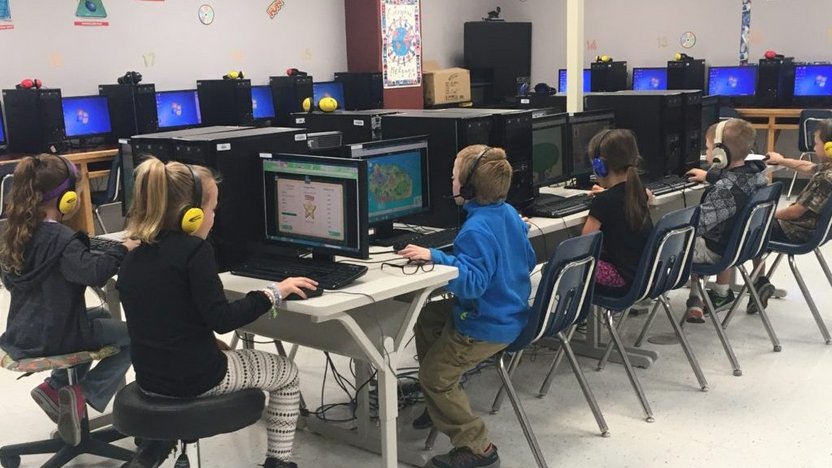 View the case study white paper here.
Date: June 2019
An analysis of the fidelity of use of the Nessy Reading and Spelling Program, and the students results of those taking the Nessy Reading Target Assessment pre and post use, was conducted on data collected by Godley Elementary School, in Texas, USA. The assessments were administered by school personnel and overseen by the school RTI specialist, as part of the regular literacy instructional program on this campus. The 152 first grade and kindergarten students used Nessy independently for an average of 60 minutes per week over 6-10 weeks. The average student gain in reading grade level was 0.5 or half of school year in an average of 8 weeks. An 8 week time period is about 0.22 of this school's academic year. Those using Nessy exceeded the expected growth of 0.22, in fact they more than doubled it.
The students using Nessy gained on average half of a grade level in reading skills, in just 6-10 weeks.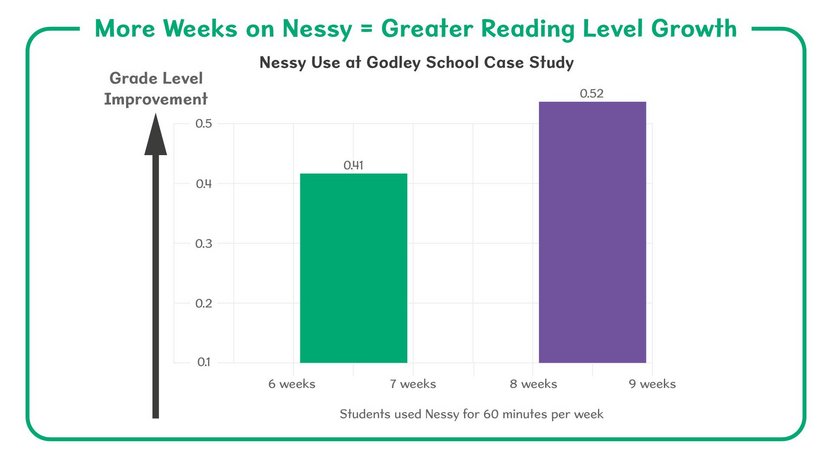 When used with fidelity, the Nessy Reading and Spelling program is highly effective in raising the reading level attainment of students in a general classroom setting. The program enables large groups of children to be instructed in an Orton-Gillingham influenced curriculum, without the of use of OG trained specialists. It can be monitored by classroom teachers or teacher's assistants and achieve very good results.
One finding from the study was that students who used the Nessy program for 80 minutes a week, divided into four 20 minute sessions, made the greatest progress.