What Makes a Good Dyslexia Screener?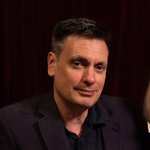 By Mike Jones, Founder & CEO Nessy Learning, Sp.L.D. RSA, LLB.
A dyslexia screener should not be confused with a test that measures student grade level like DIBELS and FAST. These tests will identify students who have fallen behind but not the reasons why.
A thorough dyslexia assessment requires a highly trained professional and will cost a minimum of $500 – usually more. It takes 2-4 hours to test and then there are several weeks of waiting while the results are analysed and a report is prepared. When the report returns it often requires specialist knowledge to understand. It can take many years to be seen by a specialist and because of the cost implications schools are reluctant to refer students without solid evidence.
Dyslexia screeners are not substitutes for an educational psychologist's assessment but rather designed as a stepping stone between a parent voicing their concerns and obtaining a formal diagnosis.
Top 5 Components of a Good Screening Tool
1. A Phonological Assessment
Phonology refers to an individual's awareness of the sound structure of words. Whilst there are several different definitions, nearly all contain the idea that dyslexia is linked to a phonological difficulty. A good screener should include a phonological test.
2. An Examination of Memory, Sequencing and Processing Speed
An effective screener will look at the skills that affect the ability to read and write. A professional assessment will examine auditory sequential memory, visual memory and working memory so a screener should do the same
3. Research-Based
To ensure that the results are accurate the screening tool should have been developed by experienced and qualified professionals and be underpinned with evidence-based research
4. Time-efficient and cost-effective
A screening tool is used to determine if a more in-depth assessment is required. It should be quick and affordable so a large number of students can use it without the need for a professional to administer the test.
5. Clear Reporting
The results should clearly state any warning signs of dyslexia and it is important for the report to give clear, easy-to-understand advice on what to do next.
Paper-Based or Digital?
There are pros and cons to both.
A paper-based test requires adult supervision, and a clear understanding of how to mark and work out the results – often with a big manual! Paper-based tests are more time-consuming and will cost more.
Digital screeners are faster, cheaper and give instant access to results, but a child can manipulate them by getting someone else to take the test unless supervised.
Adult supervision is a must for both types but there are clear advantages for a digital screener.
What's Available?
There are various online free questionnaires but these are not dyslexia screeners. They are not evidence-based however they can help to clarify whether a student should be screened.
Nessy is a company that has produced award-winning multisensory software for children with dyslexia since 1995. We've now created our own screening tool to fit the bill. It's fast (takes 20 minutes), it's accurate, and it can be accessed online from any computer or tablet with internet access. Using Dyslexia Quest you can screen from the age of 5 upwards and the child doesn't even know they're being tested as they play games to make their way up Yeti Mountain. Their motivation is to make it to the top and collect Yeti's along the way – what they don't know is a teacher will receive a report indicating their ability in each of the 6 memory and learning skills tested and their correlation to dyslexia.