A short course to quickly learn the basics of dyslexia

From £22 a year.
​​​​​​​Learn how to identify it, and how to help.
​​​​​​​
Did you know that between 10-20% of students have dyslexia?
This short course has 30 videos that include essential information you need to know about dyslexia.
The videos are only 2-3 minutes long, so the information is easy to understand.
The training videos provide practical classroom strategies.
Each section is followed by a short quiz to test knowledge.
The training can be done on a smartphone, tablet or computer.
The course takes about 3 hours but can be completed in bitesize chunks.
A certificate is awarded when the course is completed.
"That was the MOST AMAZING PD program I have ever taken! I am shocked at how much more I needed to know and how clear I now see dyslexia. I can now start figuring out what kind of dyslexia my students have and how I can differentiate better with them. THANKS so much!!"​​​​​​​
- Traci Ferris, Teacher, Texas
Course Modules
Level 1
1. Dyslexia Basics
Video 1: Understanding Dyslexia - 5 facts
Video 2: Dyslexia Myths
Video 3: Signs of dyslexia ages 5-7
Video 4: Signs of dyslexia ages 8+
2. Phonological and Phonemic Awareness
Video 1: What is phonological and phonemic awareness?
Video 2: What are the difficulties?
Video 3: 6 Helpful strategies
3. Working Memory
Video 1: What is working memory?
Video 2: What are the difficulties?
Video 3: Strategies to help working memory
Video 4: Test your working memory
4. Executive Function and RAN
Video 1: Dyslexia and vision
Video 2: Executive Function
Video 3: Rapid Automatic Naming
5. Auditory Processing
Video 1: What is an auditory processing difficulty?
Video 2: What are the difficulties?
Video 3: Helpful strategies
6. Teaching Children with Dyslexia
Video 1: An Effective Teaching Approach for Dyslexia
Video 2: Helpful Strategies for Dyslexia
Video 3: The Science of Reading
Level 2
7. Understanding Phonics
Video 1: Understanding Phonics
Video 2: How to Teach Phonics
Video 3: Phonemic Awareness
​​​​​​​8. How to Teach Reading and Spelling
Video 1: How to Teach Reading
Video 2: Decoding
Video 3: How to Teach Spelling
9. CVC
​​​​​10. Tricky Words
Video 1: Tricky Words​​​​​​​
11. Syllable Awareness
Video 1: Syllable Awareness
Video 2: Syllable Types
Video 3: Syllable Division
"I really enjoyed these videos! I think that they were both informative and entertaining. I wasn't bored at all watching them and they really painted a much clearer picture of dyslexia."​​​​​​​
- Lauren Serebransky
Technical
Internet
Works best with Google Chrome
Compatible with most mobile devices iPad 5 and newer.
Key Features
Recognise dyslexia
Practical intervention strategies
3 hours of training
Certified completion certificate
Strategies to support children with dyslexia
​​​​​​​
"The information provided is powerful, engaging, and pleasing to the human eye. I feel as though the students will entertained, and motivated, simultaneously. This product will fit nicely into the curriculum whether it is used as a supplemental or a stand alone initiative."
- Carla Van Elsland
"I just finished watching all the modules of the Nessy Dyslexia training. I must say, I was VERY impressed. I was honestly expecting a "dry" presentation with someone talking and showing pages of charts and text. However, the cartoons were interesting, engaging and, at times, entertaining. They were all presented in easy to understand language, simple text and lists, and meaningful visuals. The connections from one module to the next was set up well."
- Kelly MacDonald
"I think this would be a great training for any new hires, particularly general education teachers who may not have been given as much time with this in college."
- Olivia
"It actually helped clear some things up for me that I was confused about. After watching those videos, it made me realize two students of mine may have Dyslexia."
- Rochelle
"These videos are vital at primary levels when building the reading foundation and could be beneficial on a Junior school level as a reinforcement of the gaps in learning."
- Shana Keenan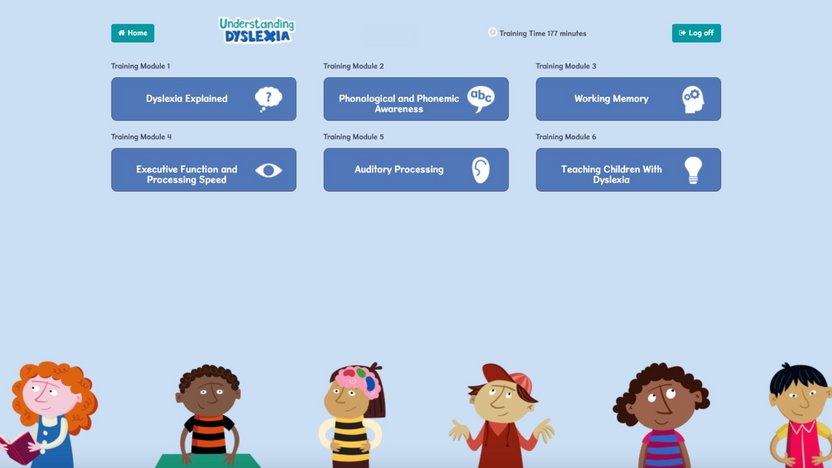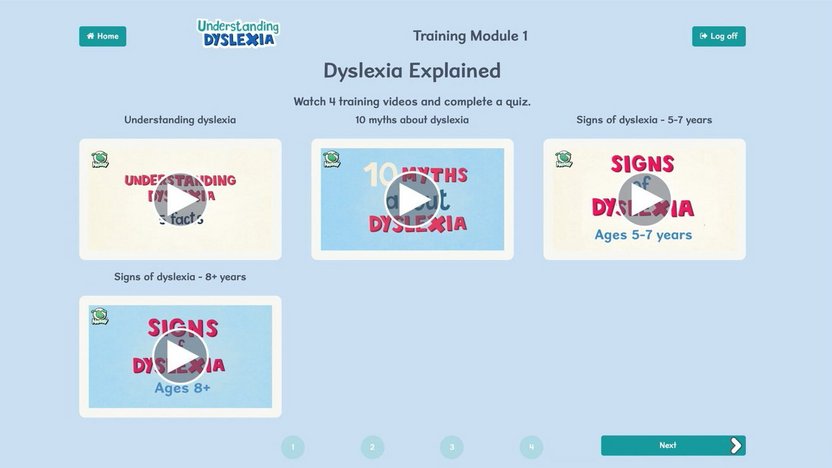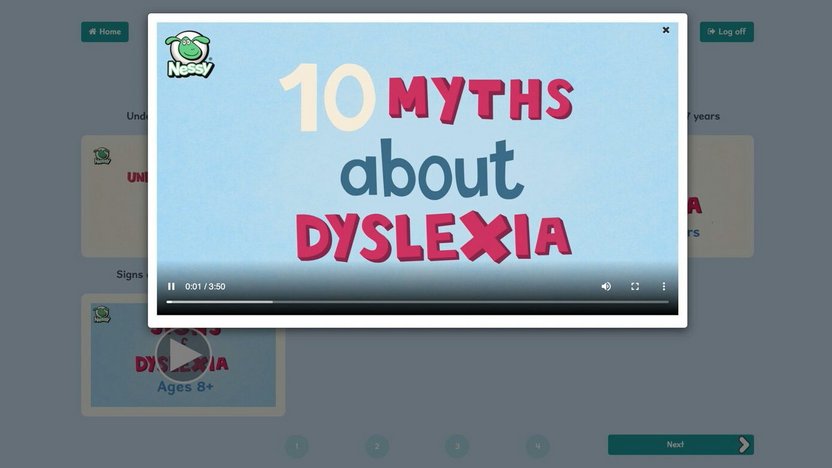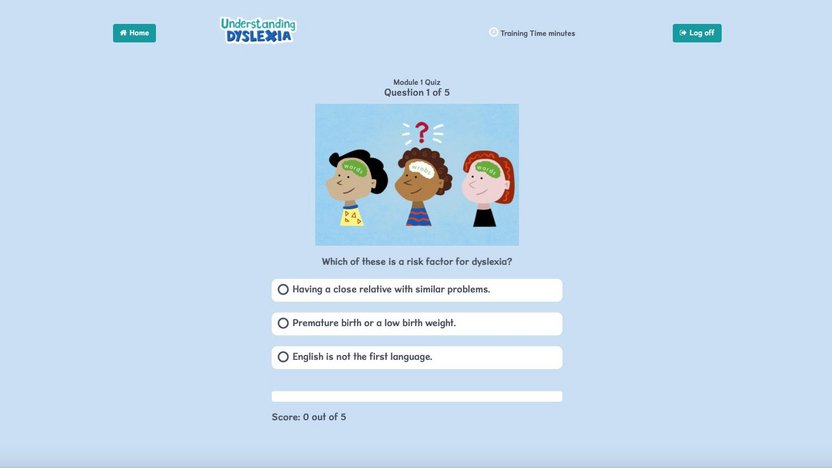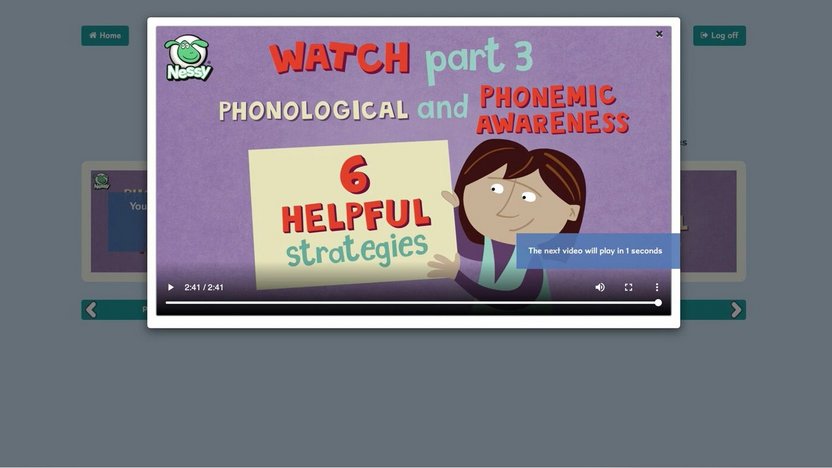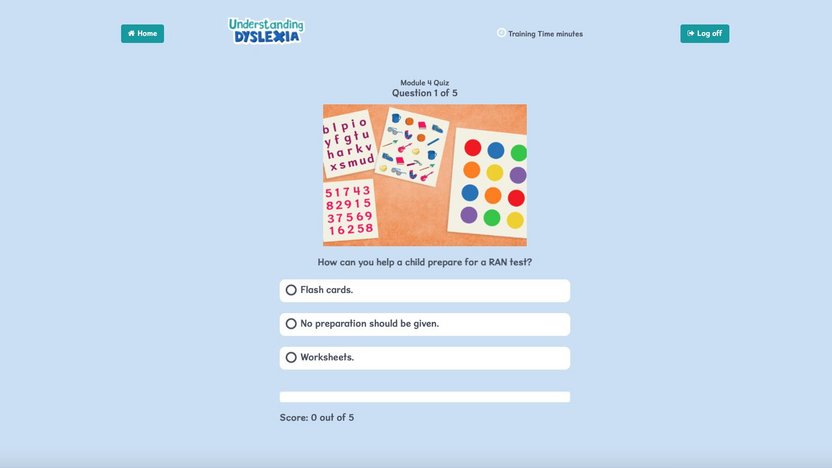 Want to purchase more than 10 licenses?
Contact our team of school specialists schools@nessy.com or fill in the form below.
Contact Our School Specialists