How do I log in to Nessy Classroom?
How to log in to Nessy Classroom
2. Log in using your email address and password, or by using your Microsoft credentials.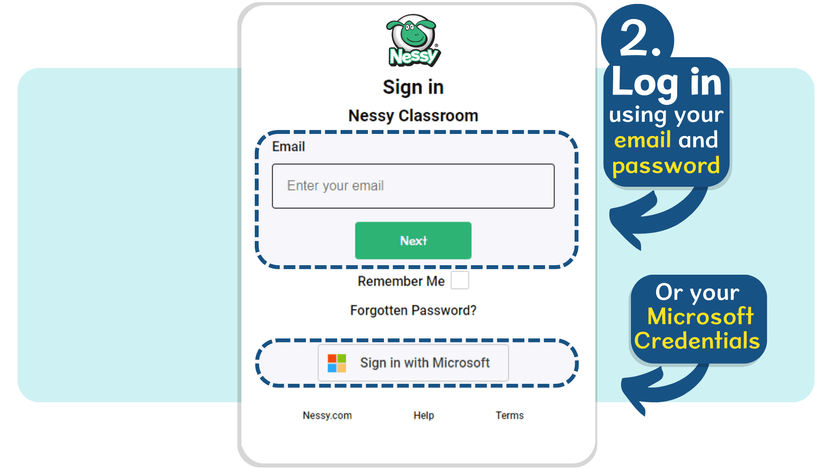 3. Can I use my existing Admin & Reports log in details with Nessy Classroom?
➥ Yes, please use the same log in details.
4. Can I still use the old Admin & Reports?
➥ Yes, until January 2024.
Can't remember your Nessy Classroom password?
Click Forgotten Password? to be sent a password reset email.
If you do not receive your email in 10 minutes, please check your spam folders and try again.