Founding the Bristol Dyslexia Centre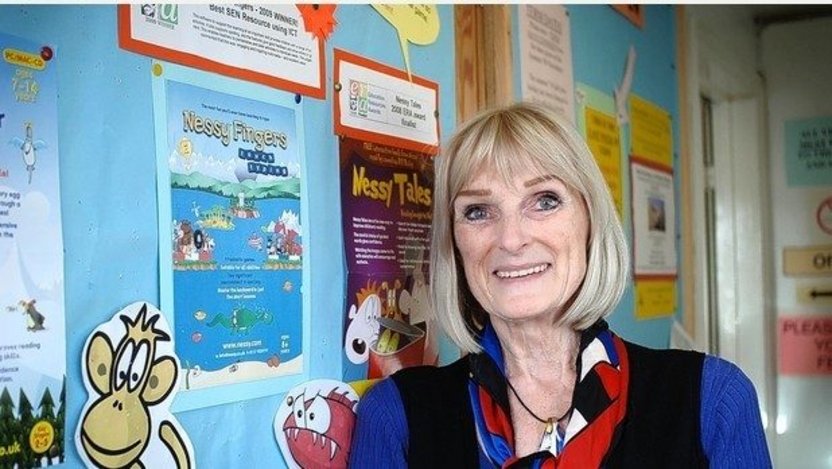 Pat Jones had a dyslexic son, Mike, who was falling very far behind in school. She was a Maths and Special Educational Needs (SEN) teacher at the time, but decided to retrain as a specialist dyslexia teacher to support her son.
In the early 70's, the United States was ahead of the UK in identification and teaching of dyslexic students. Pat travelled to the US to train in Orton-Gillingham and broaden her knowledge. This combined with the training in England, gave her new insight into multisensory structured teaching, combined with memorable strategies for study.
Pat decided to home school Mike and his brother. She found that the best way to help her sons was with the structured games and strategies she developed herself, that used a combination of the Orton-Gillingham, Hickey, and Hornsby approaches to learning. After a year using these techniques Mike successfully re-entered mainstream education, later going on to study law at University.
Pat Jones wanted to help others with dyslexia, so she set up reading centres in the inner city of Bristol. She then set up a dyslexia unit at Colston's Boys School, so she could continue to support her sons during their time of study there. A short time After 'retiring' in 1988 she set up the Bristol Dyslexia Centre, using the teaching methods she had developed over the years. Her games-based approach building upon the Orton-Gillingham, Hickey, and Hornsby methodologies that she had learned was so effective, that her services were in high demand.
The Bristol Dyslexia Centre rapidly expanded from 10 pupils to 300 today. Pat also started Belgrave School in 1993, which provides full time schooling for children aged 7-16 years with specific learning difficulties. She has dedicated her life to helping children with dyslexia. In January 2015 Pat was awarded an OBE for her services to Education in the Queen's New Year's honours.
Successful Alumni
Pat's students have gone on to successful careers and lives. Her first pupil, her son Mike has gone on to develop the online learning program Nessy Learning which has helped nearly a million students around the world improve their reading, writing and spelling skills whilst improving their confidence and self-esteem (All while having fun!).
Pat has helped so many more children. Below are just a few of the students that she has impacted over the years.
Adam Mugford
After being taught at the Bristol Dylexia Centre, Adam went on to study veterinary medicine at the Royal Veterinary College at the University of London. When he was in school as a boy, his school teachers thought he was deaf because he couldn't follow what they were saying. Pat realised that this was not the problem and began to instruct Adam in the BDC methods.
Adam now works as an Emergency and Critical Care Specialist at Lumbry Park Veterinary as the clinical lead of a primary care, emergency and the referral hospital. He is the vice chair of the clinical advisory committee of the largest integrated provider of veterinary services in the UK.
Elizabeth Somerville
Elizabeth was one of the first students at the Belgrave School. She went on to study at Oxford University. She is now a social media specialist and gets to travel the world as an expert in her field. She believes her work in communications would not have been possible without the Dyslexia Centre. "I strongly believe that having dyslexia makes me a better and more effective communicator." said Elizabeth.
Annie Griffiths
Annie went on to University to earn two degrees. "I would like to thank Pat for all her care over the years. I attended twice a week I think for many years (about 20-25 years ago) and the care, attention and support given were life changing. I have since gained two degrees, the first one in Business and marketing. I then changed tack and became an Adult Nurse!"
By Lucia Fantini