How does a student log in to play?
How students log in to Nessy
All students set up on your Nessy account will have a special 'Nessy Key'. Your student will use their 'Nessy Key' to log in by using either:
1. A special login using either a 'Secret Word' with Nessy Emojis, or
2. A QR code, allowing your student to log in to Nessy using their device.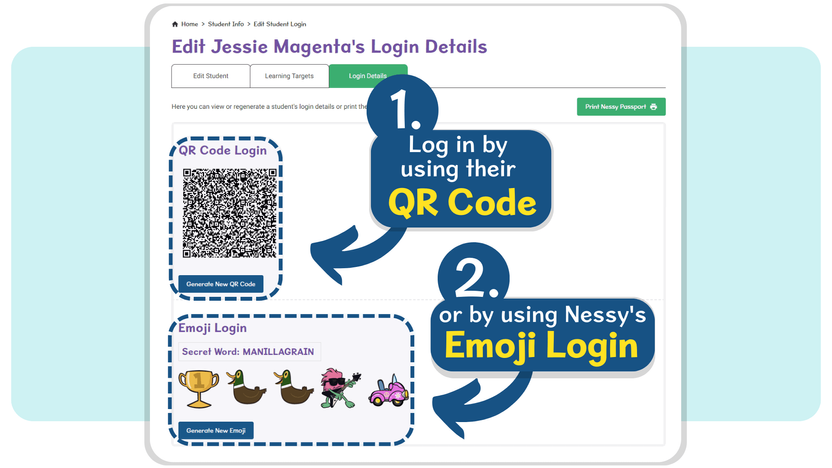 Your student's 'Nessy Key' can be found in the Edit Student Login area in Nessy Classroom.
Once your student has logged in they will be taken to the Tap a Panel page, where the student will select their Nessy program.