How do I view student reports?
How to view student reports
1. From the
Home page, enter the students name into the
Search Bar
➥ You can also locate your student by click the View all students tile in the Quick Access area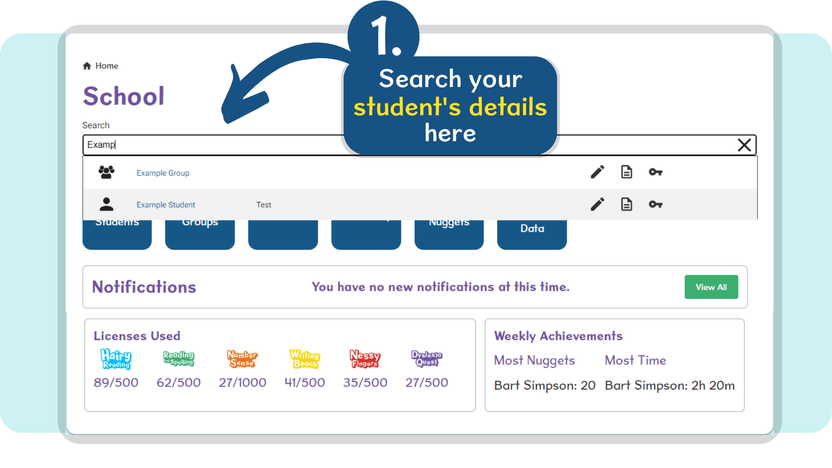 2. Click the
Report icon to view this student's report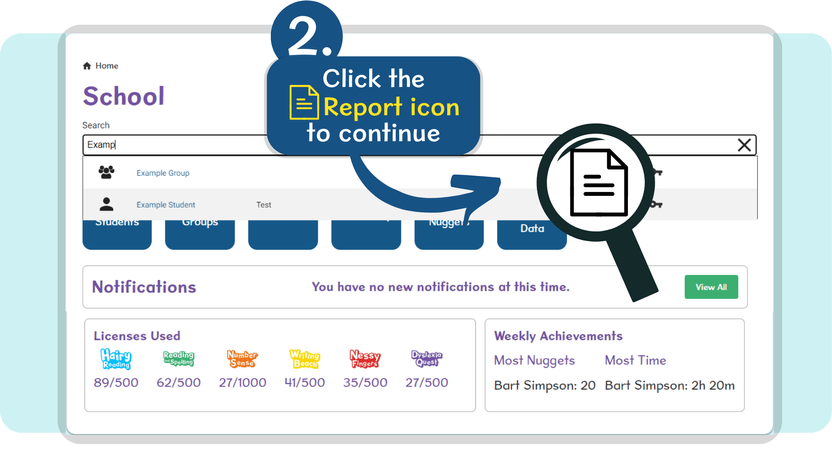 3. From the drop-down at the top of the page, select the Nessy program that you'd like to view the report for.
The page will then update with the student's report for the chosen program.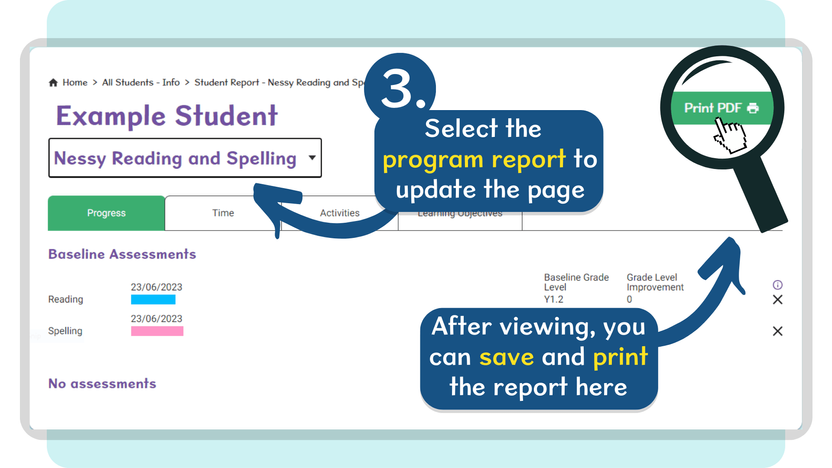 ➥ You can Save the report as a PDF and Print by clicking the Print PDF button on the top-right of the page.