How do I navigate in Nessy Classroom?
Welcome to Nessy Classroom!​​​​​​​
The
Home page provides quick navigation and account manageability by using:
1. The
Search Bar
to locate specific students or groups.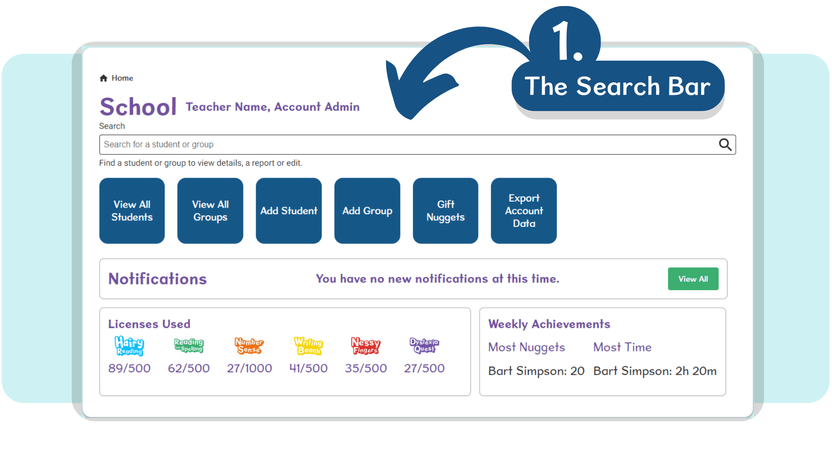 2. The ■ Quick Access area
for fast navigation between key Nessy Classroom areas.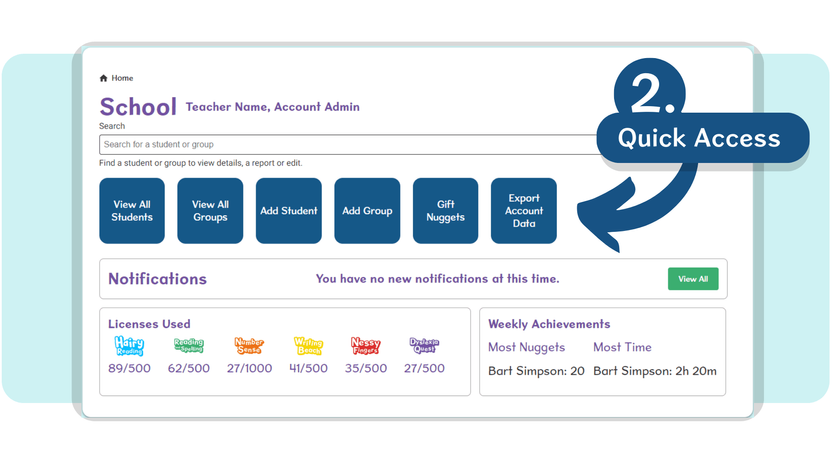 3. The
Notifications area
for any important messages from Nessy.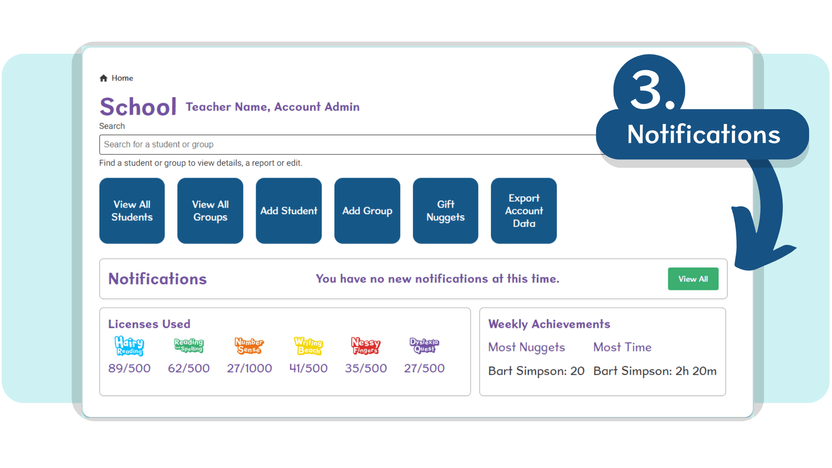 4. The Licenses Used area
for a quick update on your allocated/remaining Nessy licenses.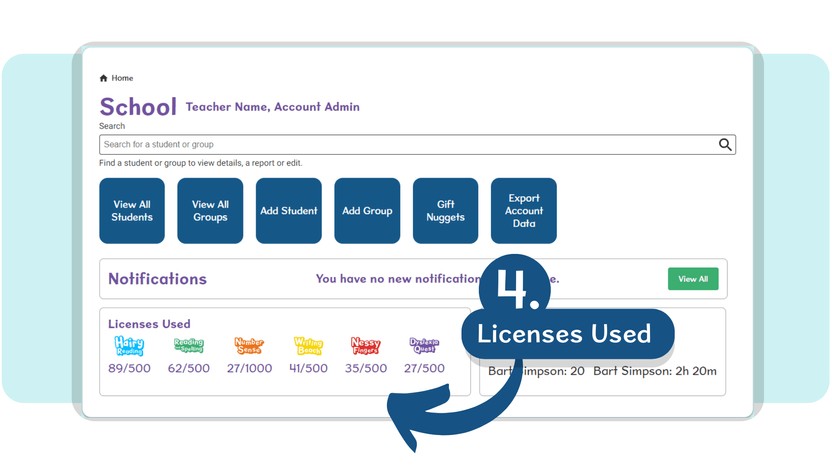 5. Your Weekly Achievements area
to track the students with the 'Most Nuggets' earned and the 'Most Time Working' each week.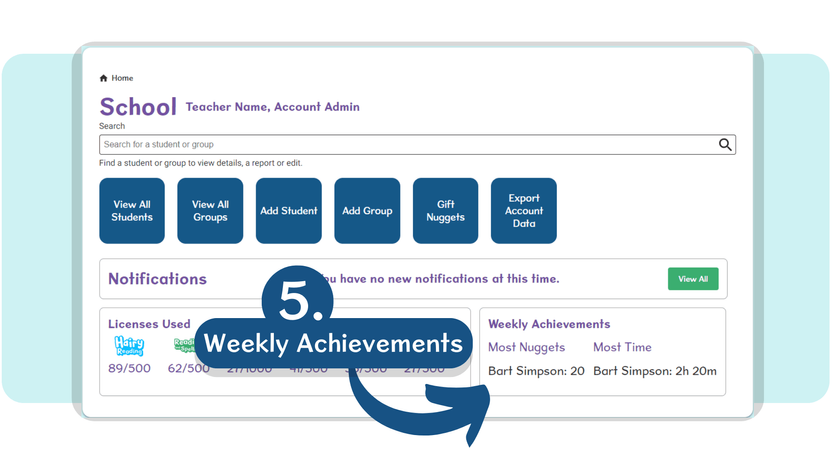 For additional account settings, you can also use the ☰ Menu button on the top-left of your page at any time.