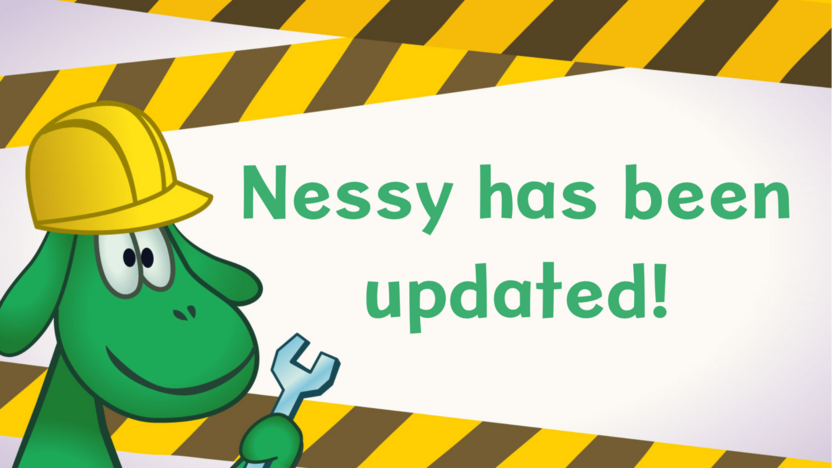 As part of our commitment to provide effective and fun learning, we are continually working hard to improve the Nessy experience.
Check below to find the key updates recently added to Nessy.
Updates added: 22nd September 2022
General updates:
Updates applied for a quicker, smoother experience for all users.
Performance is improved on older devices.
Games have been updated and some users may notice subtle changes, but overall, the games we know and love have not changed.
Animals waking up:
Animals will now wake up when the user completes either all of the reading activities and videos, or all of the spelling activities and videos in a given lesson. This is ideal for students completing targets.
Children will not have to do anything to see more animals awake if they have already met the criteria on a lesson.
Menu (UI) changes:
To Nessy Reading and Spelling and Writing Beach only.
New 'my results' button, underneath your Nessy avatar.
New drop-down menu.
New achievement button, to show which characters are awake.
New 'my targets' screen, to view both reading and spelling targets on one tab.
Additional changes:
To Jungle Town only.
Student name has been added to the black navigation bar (to match other Nessy programs).
Monkey Makeover screen: You can no longer change your Nessy Name here. The Nessy Name can still be changed within Admin & Reports.
A completely new game has been added to unlock in Jungle Town, called 'Goal-rilla'.