Winners of the Teacher of the Year Awards 2022
Join Nessy and the Dyslexia Trust in celebrating the winners of the 'Science of Reading Teacher of the Year' and 'Dyslexia Aware Teacher of the Year' awards.
We appreciate and value the efforts of teachers who are educating themselves about dyslexia and The Science of Reading. These educators endeavour to provide the most effective and inclusive instruction for their students.
Winner of the Science of Reading Teacher of the Year Award 2022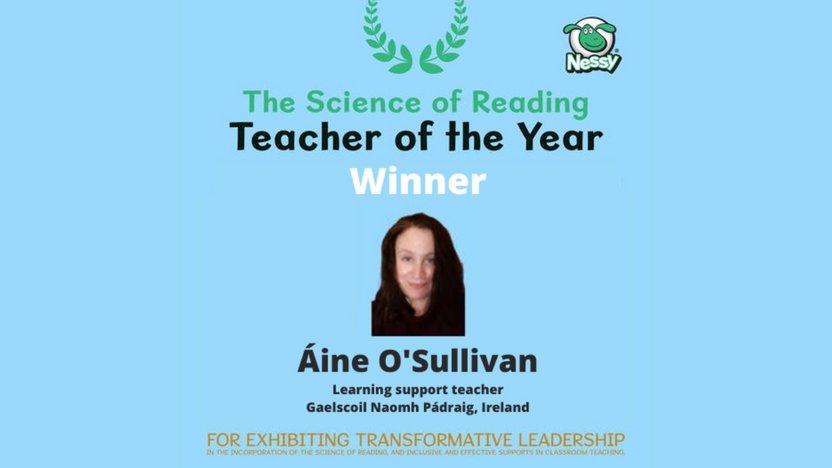 Áine O'Sullivan
Learning support teacher, Gaelscoil Naomh Pádraig, Ireland.
Áine's knowledge of the SoR enables her to formulate strategies on how to best help struggling readers. She believes that when a student has fun they can learn and includes games and activities in her lessons.
Winner of the Dyslexia Aware Teacher of the Year Award 2022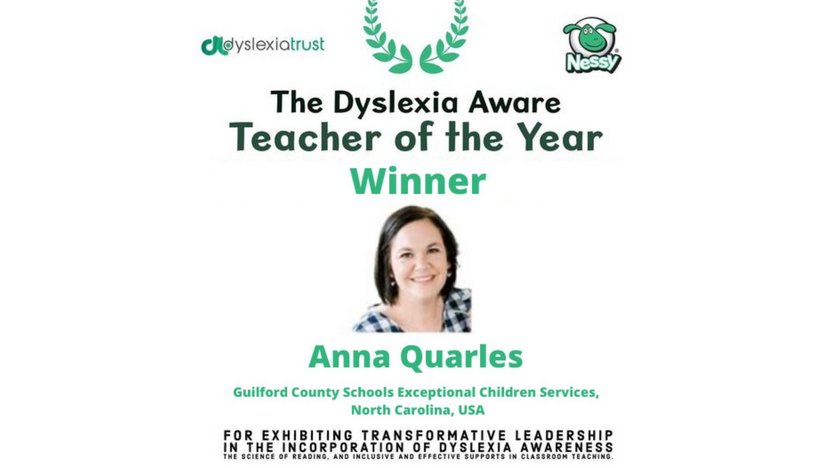 Anna Quarles
Special Education Teacher, Guilford County Schools Exceptional Children Services, North Carolina, USA.
Anna uses evidence-based strategies and programs to help her dyslexic students; she is also an instructor on the 'Reading Research to Classroom Practice' state level course.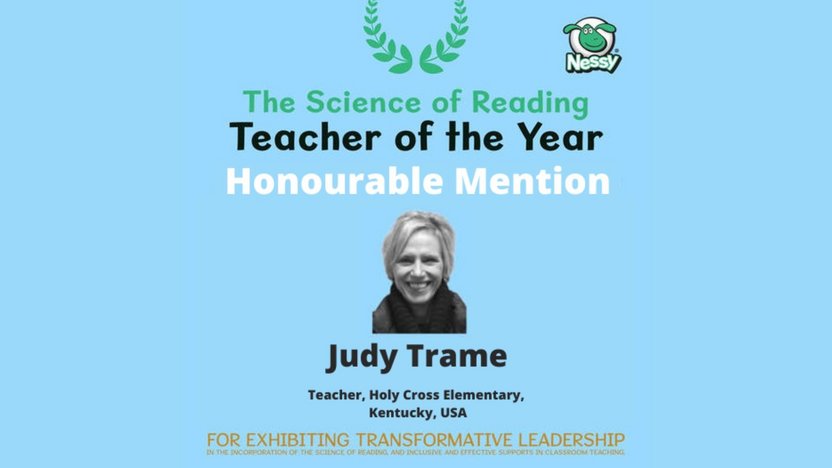 Judy Trame
Title 1 teacher, Holy Cross Elementary, Kentucky, USA.
Judy works to ensure her students are given the tools they need to become successful readers; she also supports other teachers by instructing them on the Science of Reading.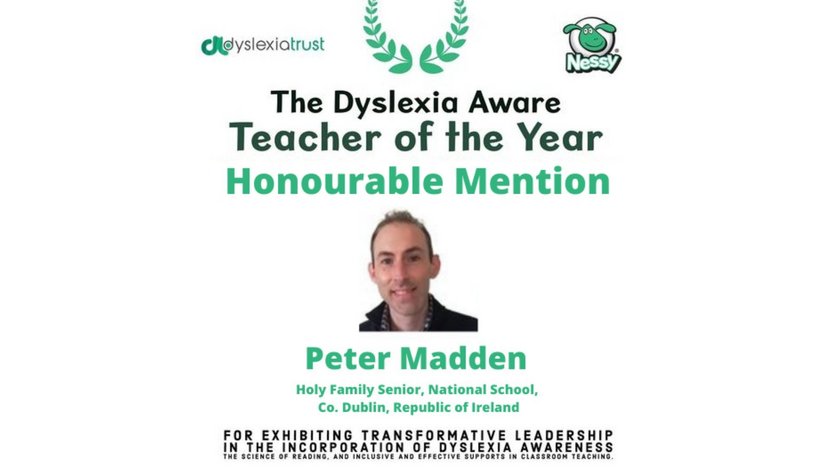 Peter Madden
Teacher, Holy Family Senior National School, River Valley, Swords, Co. Dublin, Republic of Ireland.
Peter set up Ireland's first 'Student Ambassador's for Dyslexia' program, and wants to empower dyslexic children to speak openly about their struggles and build their self-esteem.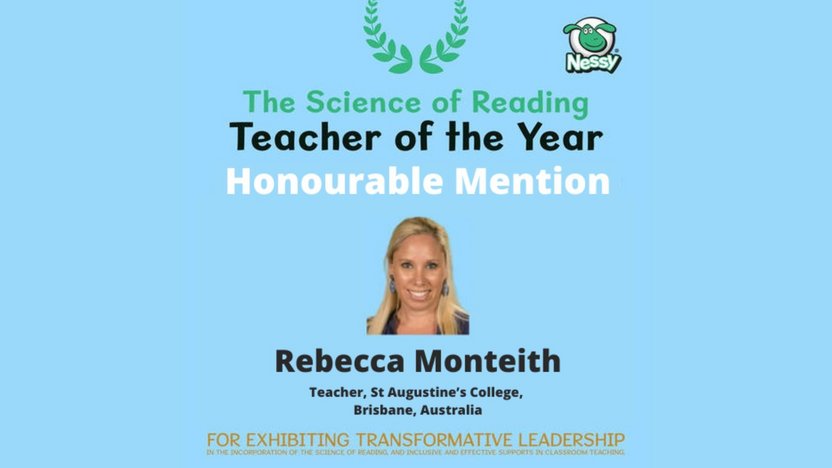 Rebecca Monteith
Teacher, St Augustine's College, Brisbane, Australia.
Rebecca implements systematic synthetic phonics instruction to her classroom to aid early phonological awareness. She takes the time to get to know her students so she can focus on their individual specific needs.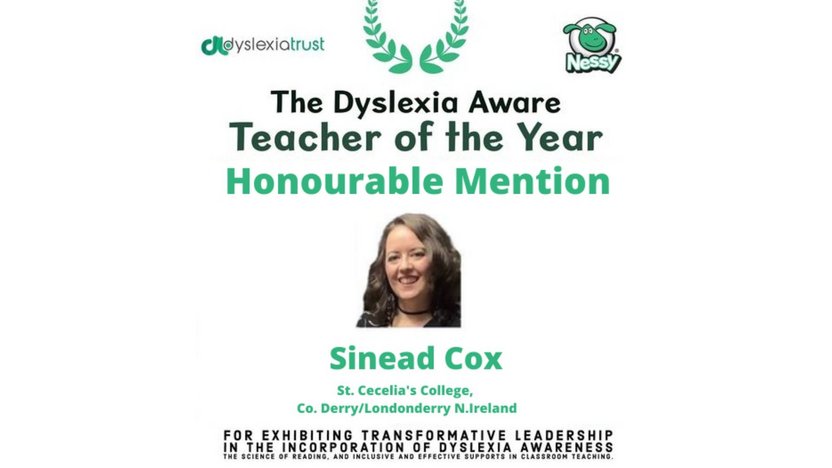 Sinead Cox
Teacher, St. Cecilia's College, Co. Derry, N. Ireland.
Colleagues have described Sinead as "our dyslexic children's champion". Her lessons are completely unique for every pupil. She builds supportive, individualized lessons around their passions.