Teacher of the Year Nominees 2022
Nessy is again honored to join the Dyslexia Trust in sponsoring the 'Science of Reading Teacher of the Year' and 'Dyslexia Aware Teacher of the Year' awards.
We appreciate and value the efforts of teachers who are educating themselves about The Science of Reading. These educators endeavour to provide the most effective and inclusive instruction for their students.
Join us in celebrating them!
Winner of the 2021 Awards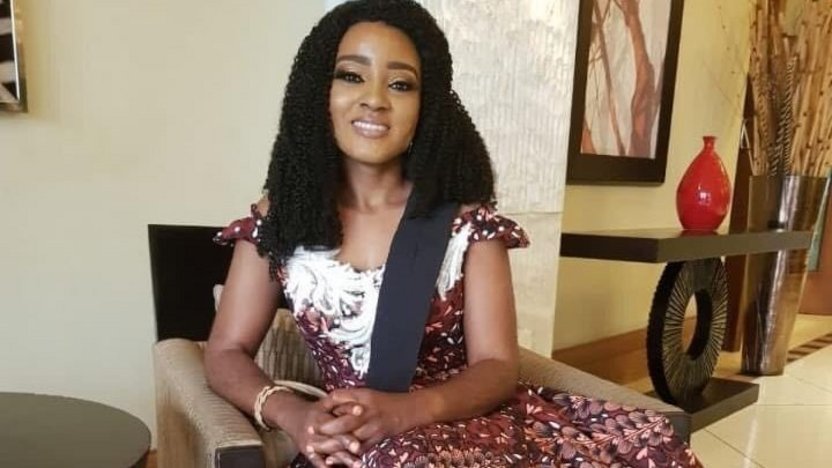 Blessing Ingyape is an International certified special needs educator and dyslexia coach. She is the founder of Dyslexia Help Africa, an organization that hosts various seminars and conferences around the world to help spread dyslexia awareness.
Blessing is a passionate advocate, helping children with specific learning difficulties and working closely with them and their families. She also trains teachers and works closely with schools to assist children with learning difficulties.
Blessing's mantra is that there are no limits, every child can learn.
Nominees for Science of Reading Teacher of the Year 2022​​​​​​​
Áine O'Sullivan
Learning support teacher, Gaelscoil Naomh Pádraig, Ireland.
Áine's knowledge of the SoR enables her to formulate strategies on how to best help struggling readers. She believes that when a student has fun they can learn and includes games and activities in her lessons.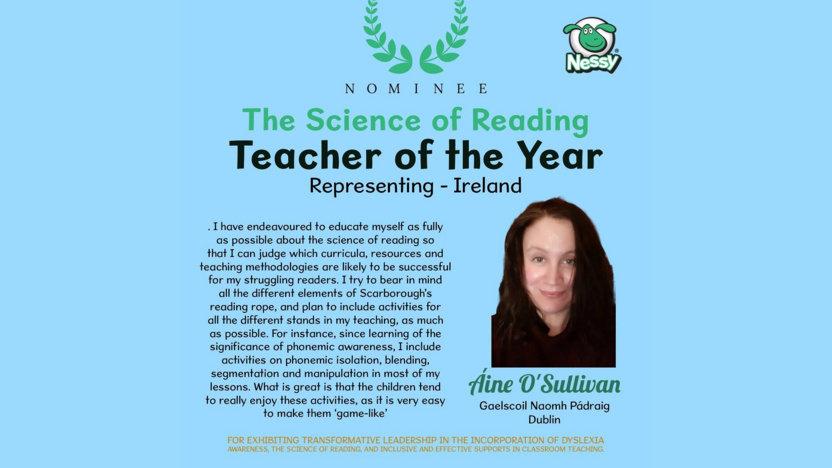 Ashley Lincoln
Teacher, St Augustine's College, Augustine Heights, Queensland, Australia.
Ashley works with other teachers to provide interventions for struggling readers. She recognizes the importance of a child's confidence in academic work and seeks to build up her students' self-esteem so they can succeed.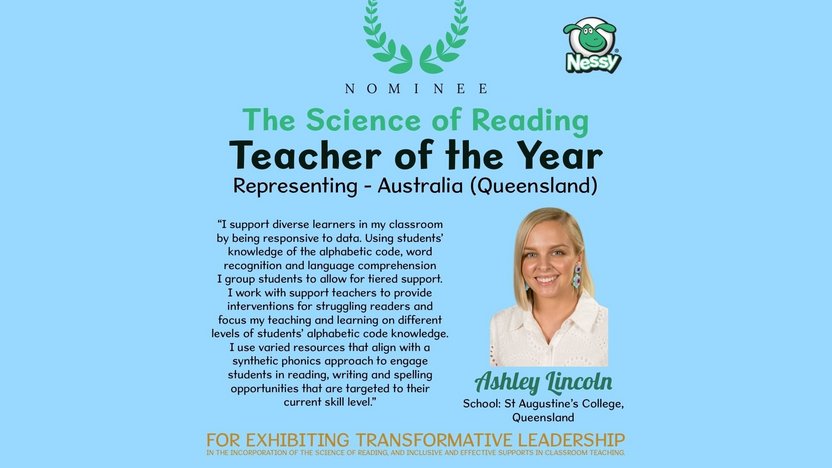 Deborah Peters
Teacher, Georges Hall Public School, Sydney, Australia.
Deborah uses the Orton Gillingham Multi-sensory approach in her classroom. She makes her lessons fun and 'hands on', to make her classroom a safe and comfortable place.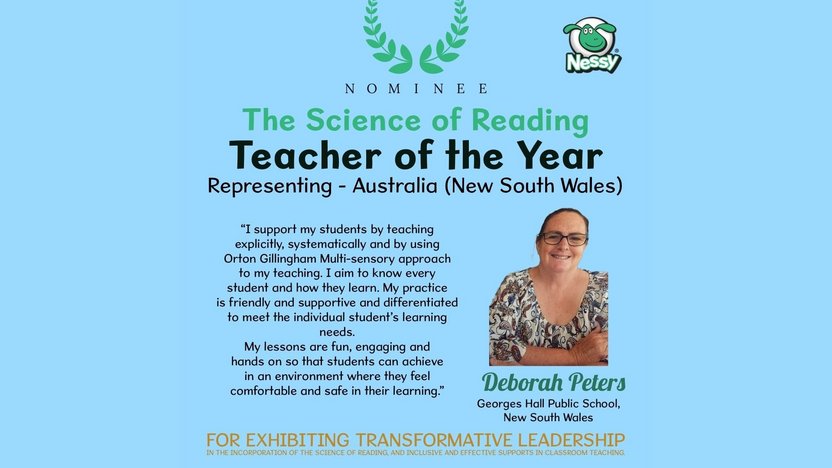 Hannah Halliday
Primary 2 teacher and the school's Learning Support Coordinator, Whiteabbey Primary School, N. Ireland.
Hannah knows the importance of identifying the early signs of dyslexia so intervention can be offered quickly. She often reviews students' phonics progression to ensure it is taught with a structured and systematic approach.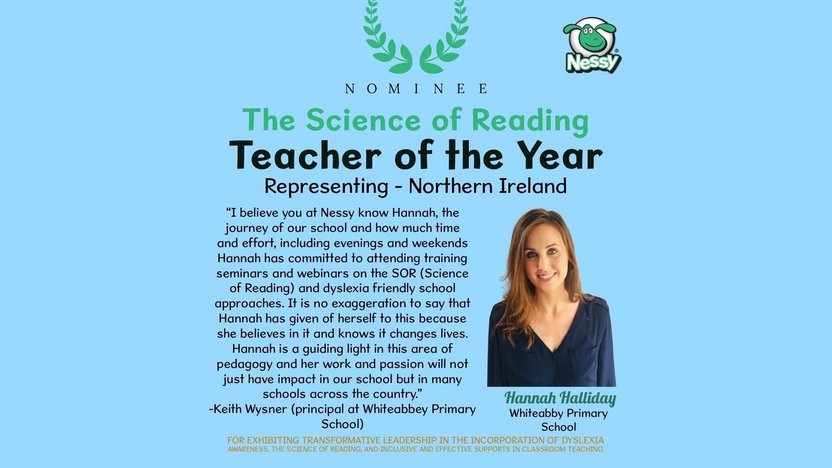 Judy Trame
Title 1 teacher, Holy Cross Elementary, Kentucky, USA.
Judy works to ensure her students are given the tools they need to become successful readers; she also supports other teachers by instructing them on the Science of Reading.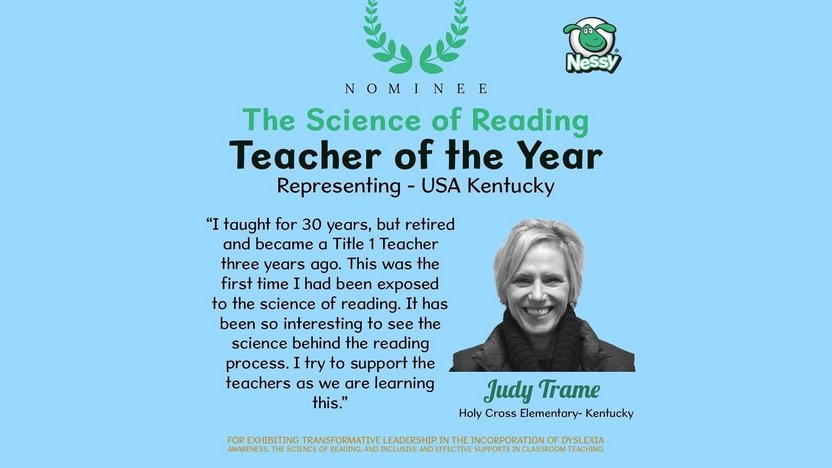 Mandie Payne
Title I K-3 Reading Specialist for Blackhawk School District, Beaver Falls, Pennsylvania, USA.
Mandie employs OG methodology into her classrooms. She believes teachers need to constantly learn how to best teach diverse readers so all children can succeed.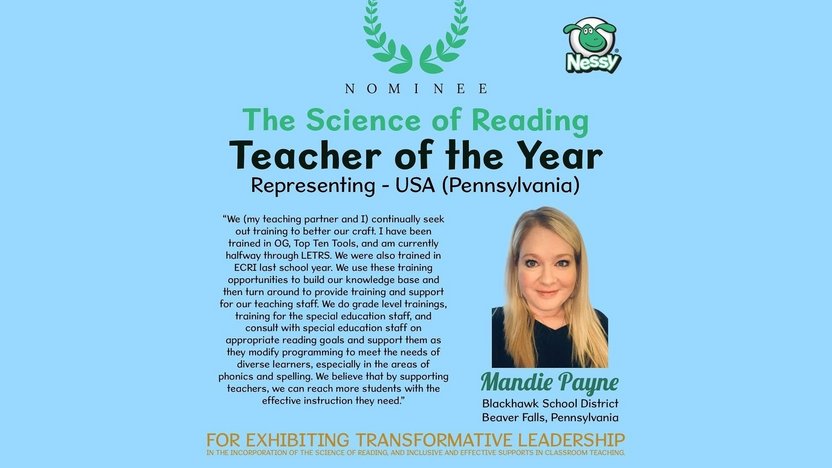 Natasha Jenkins
Teacher Rakaia School, New Zealand.
Natasha believes it is important to form a personal connection with a pupil. She shows them she is learning too and provides multi-sensory learning tasks and structured literacy based on the SoR.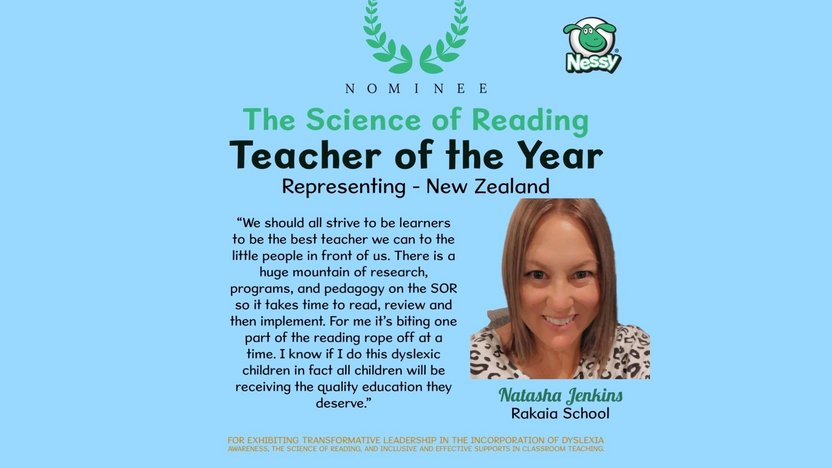 Rebecca Monteith
Teacher, St Augustine's College, Brisbane, Australia.
Rebecca implements systematic synthetic phonics instruction to her classroom to aid early phonological awareness. She takes the time to get to know her students so she can focus on their individual specific needs.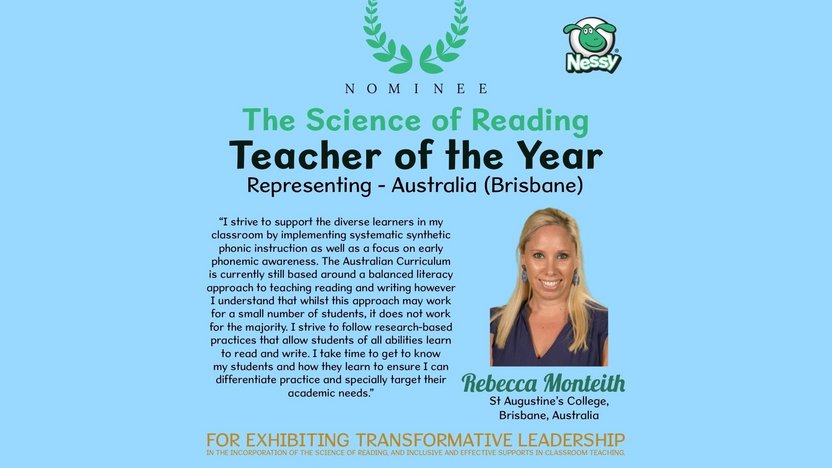 Nominees for Dyslexia Aware Teacher of the Year 2022
​​​​​​​
Alix deBeaudrap
Teacher, Barrhead Composite High School, Alberta, Canada.
Alix believes in embracing diversity. She sees the importance in recognizing a pupil's individual strengths and struggles to best provide support.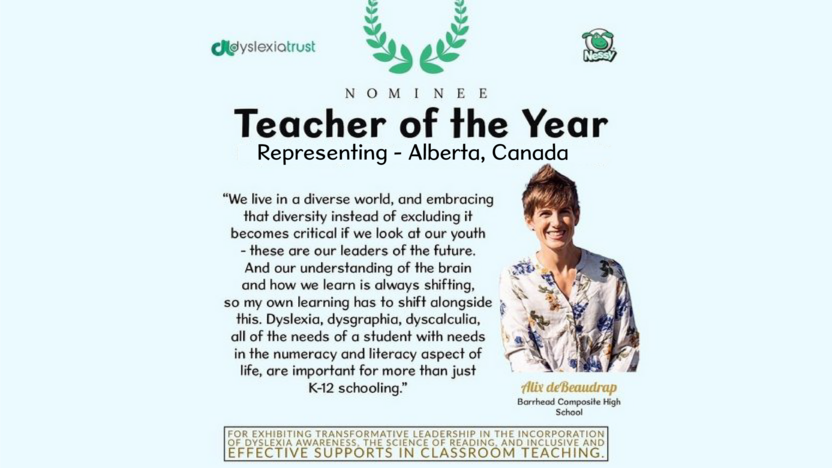 Amy Wyatt
Teacher, South Tama Elementary School, Iowa, USA.
Amy believes in the importance of developing a relationship with her pupils. She has diligently learned all she can about dyslexia to meet their needs with science-based support.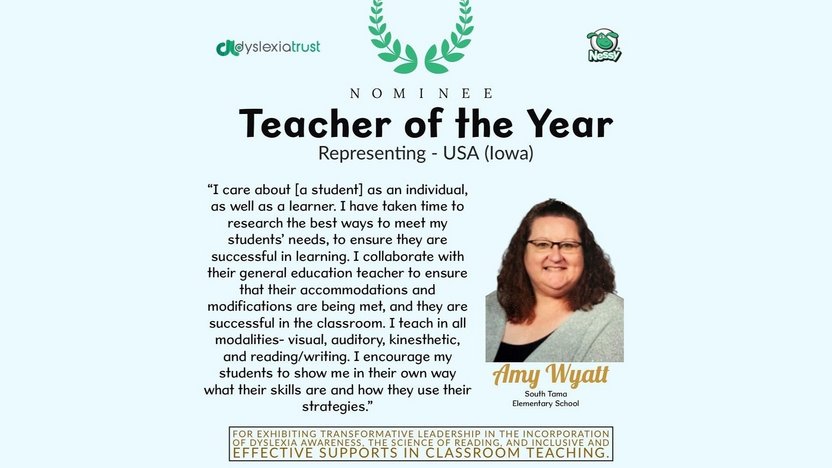 Anna Quarles
Special Education Teacher, Guilford County Schools Exceptional Children Services, North Carolina, USA.
Anna uses evidence-based strategies and programs to help her dyslexic students; she is also an instructor on the 'Reading Research to Classroom Practice' state level course.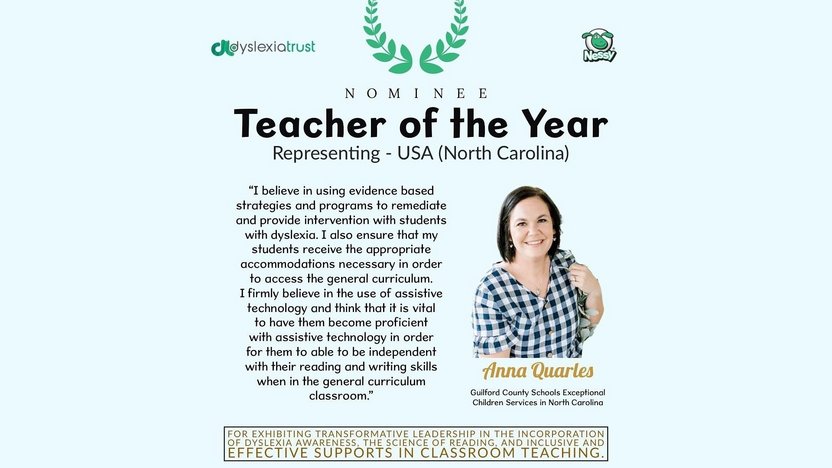 Ashley Richardson
Resource and Methods Teacher, Hammond River Valley Elementary School in Titusville, New Brunswick, USA.
Ashley diligently aims to learn more about science-based supportive methods like Orton-Gillingham. She keeps her lessons fun with additive technology, decodable books and interactive activities.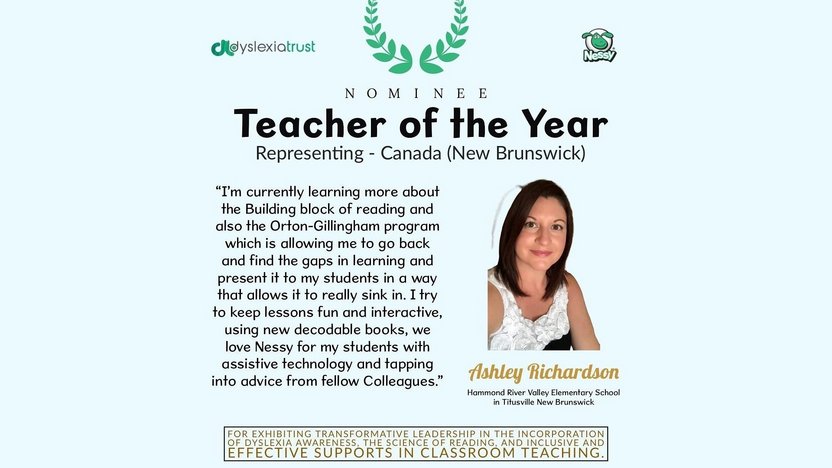 Audrey Dempsey
Senco, Omagh County Primary and Nursery, N. Ireland.
Audrey uses multi-sensory techniques and structured phonics in her classroom while making sure her pupils self-esteem is healthy, she also attends regular training on dyslexia.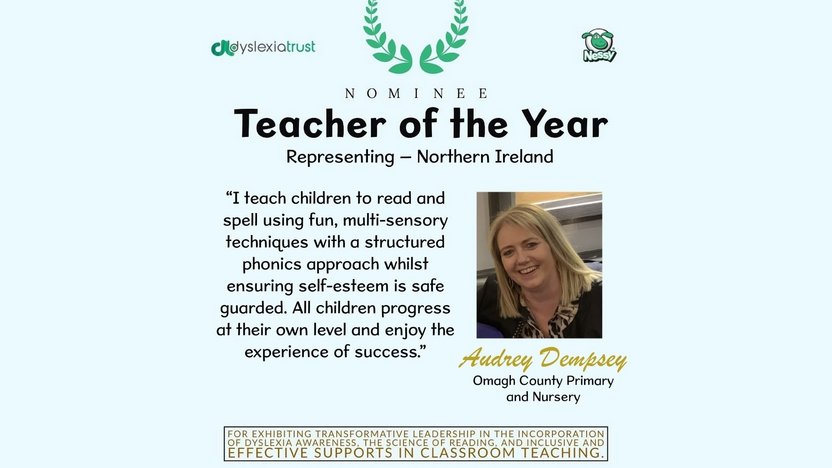 Dooshima Benny Agera
Certified Special Needs Teacher, and a Behaviour Support Instructor, Ayuda Creative Academy, Nigeria.
Dooshima's classrooms are filled with fun activities and games. She makes the effort to recognize a student's strengths and interests so she can cater for their individual needs using structured literacy, multisensory sensory teaching approach and Nessy.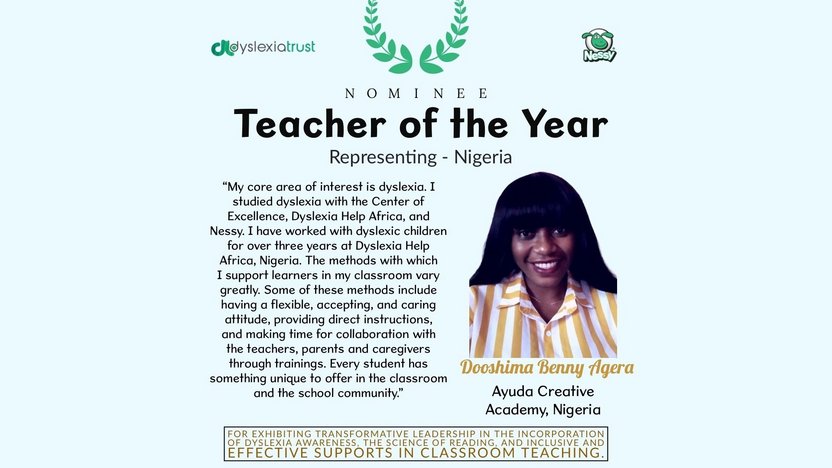 Doug Baker
KS2 Year 5 Form Teacher, Queen's College Prep School, Taunton, UK.
Doug believes diverse learners thrive in a fun and safe environment. He tailors learning strategies to individuals and shares the joys of reading with a weekly story time.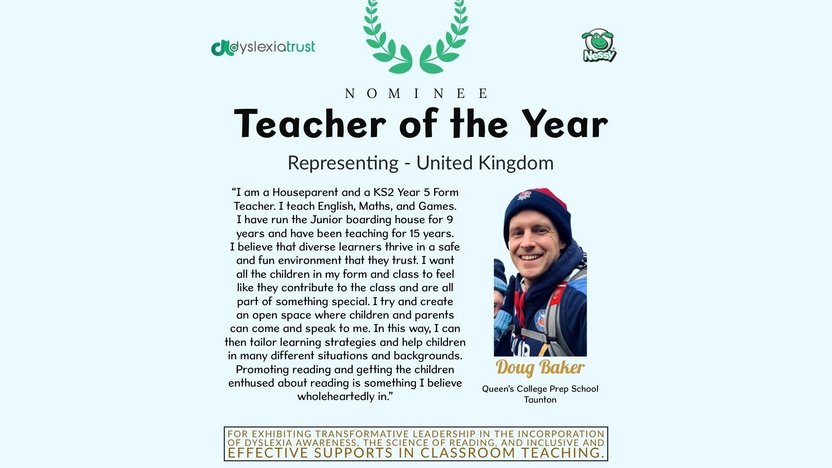 Elaine Condron
Teacher, Maynooth Community College, Co. Kildare, Ireland.
Elaine makes sure students are happy so they can engage with their work, and makes use of assistive technology. She believes it is important for all educators to keep up with the research regarding dyslexia.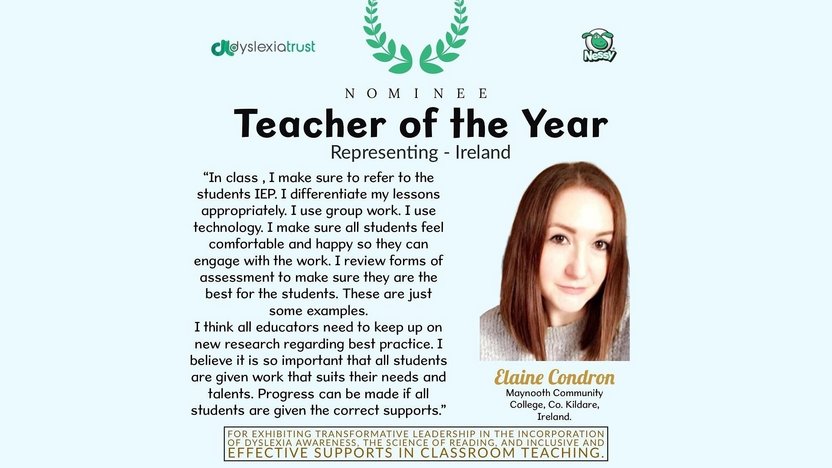 Heather Pagano
Teacher, Woodland Hills Elementary, Texas, USA.
Heather strives to make the curriculum accessible to dyslexic students by providing research-backed supportive methods and assistive technology.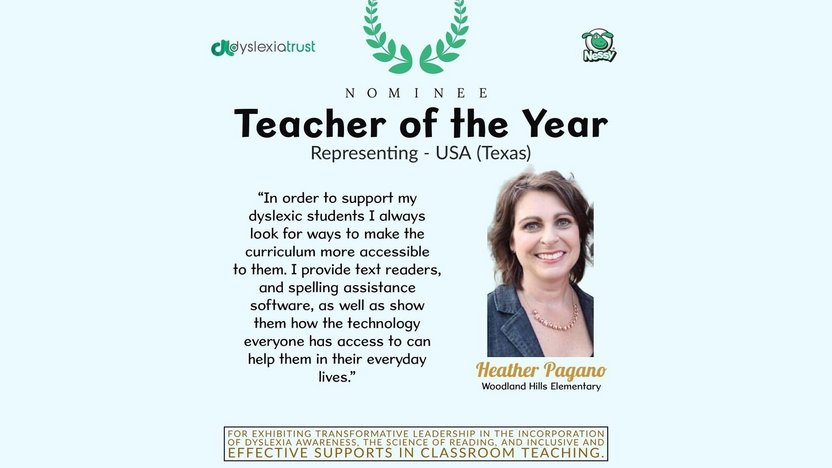 Jo Vizor
Teacher, The Elms Prep School, Colwall, Herefordshire, UK.
Jo offers small support sessions to her students where they can catch up in a safe environment. She offers lots of resources to struggling readers such as fidget toys, standing desks and assistive technology.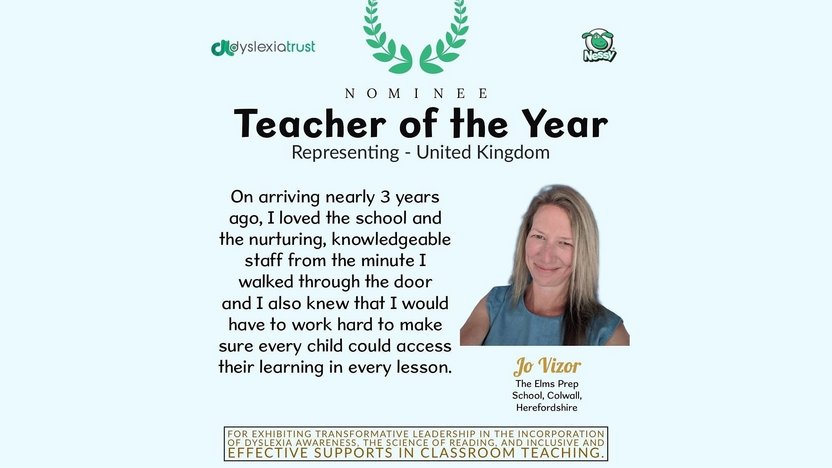 Justina Cameron
Teacher The Elms School, Colwall, UK.
Justina offers individual work programs to her students; she celebrates their every little victory and provides an environment where the students have the resources they need to learn.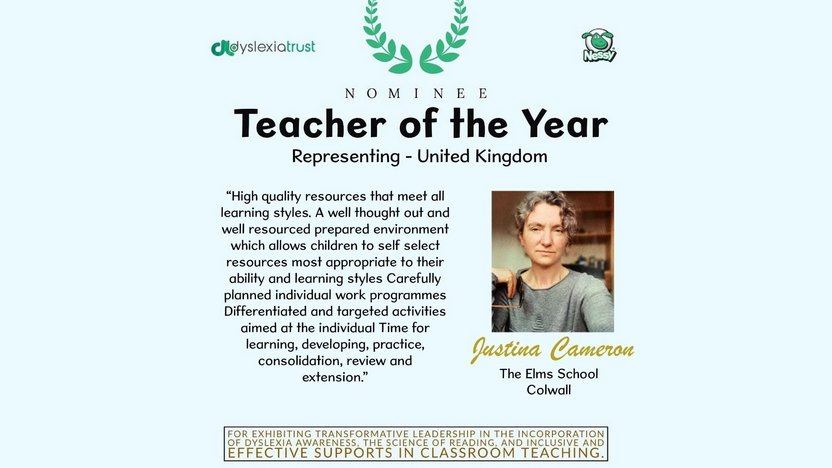 Kathryn Hayes
Teacher, Hamilton Wentworth District School Board, Ontario, Canada.
Kathryn believes no child should have to experience reading difficulties alone. She provides word decoding and encoding strategies that are enforced by the Science of Reading.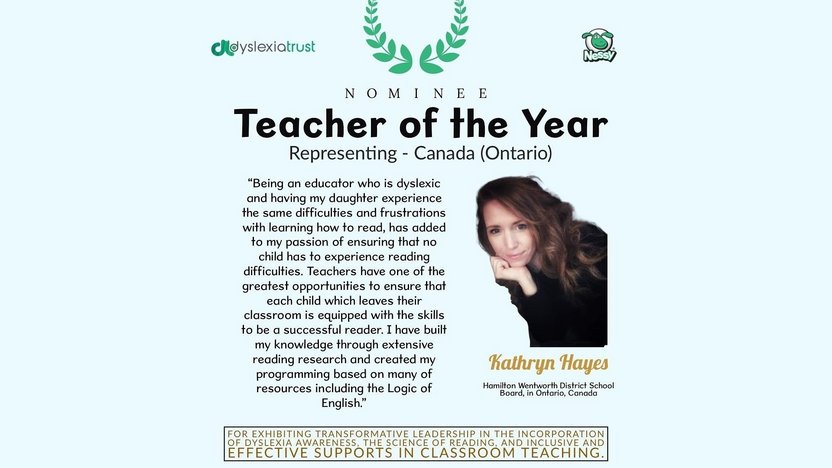 Karen Doherty
Teacher, Bridge Primary School, Banbridge, Co. Down, N. Ireland.
Karen uses assistive technology and games to support dyslexic students. She also adjusts spelling activities to lessen any stress a child may feel.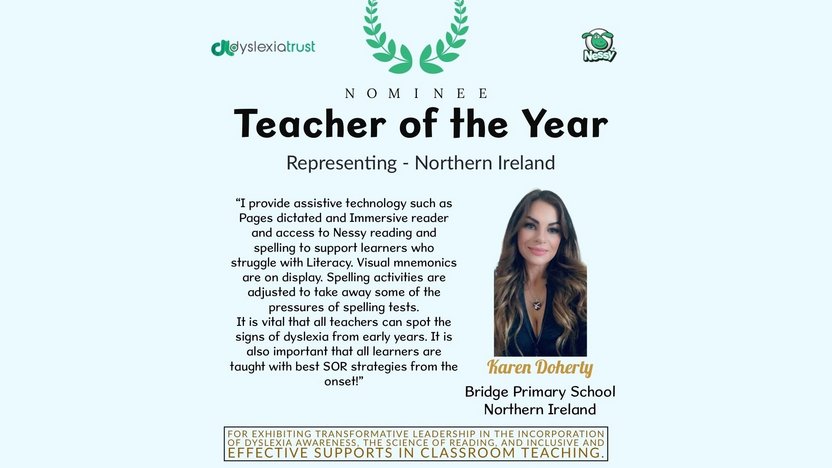 Laura Boss
Teacher, Orchard Hill Elementary School, New Jersey, USA.
For Laura teaching is an evolving vocation. She is always learning how best to support her students, through multisensory activities, tailoring her teaching to support her students as individuals, small groups, and the class as a whole.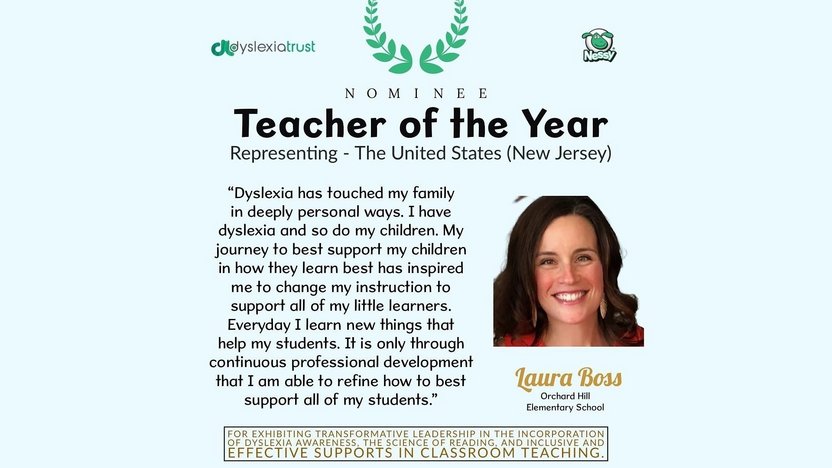 Lauren Sanderson
Teacher, Belmont Cheveley Park Primary School, Durham, UK.
Lauren aims to understand how each child learns individually and she provides one-on-one support to children with dyslexia so they can succeed academically.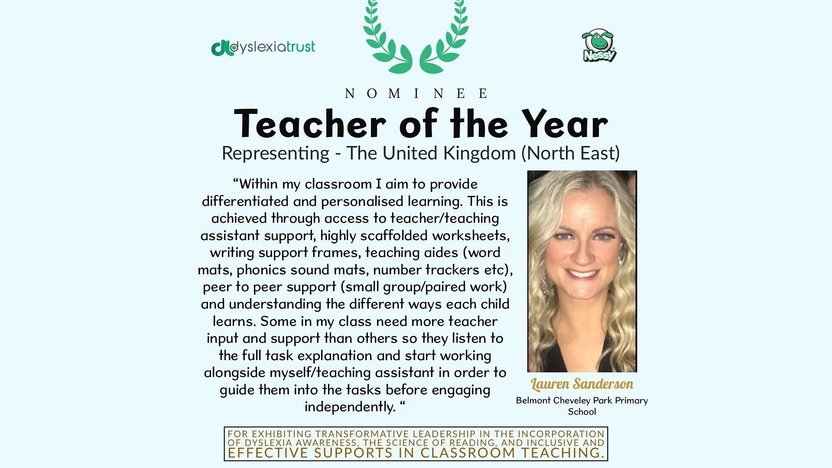 Lee Munogee
Teacher, Milton Primary School- Lesmahagow, South Lanarkshire, Scotland, UK.
Lee makes her classroom a fun, safe place for neurodiverse children. She provides short breaks, places to go and relax, fidget toys and personal check-ups to make sure her pupils are ok.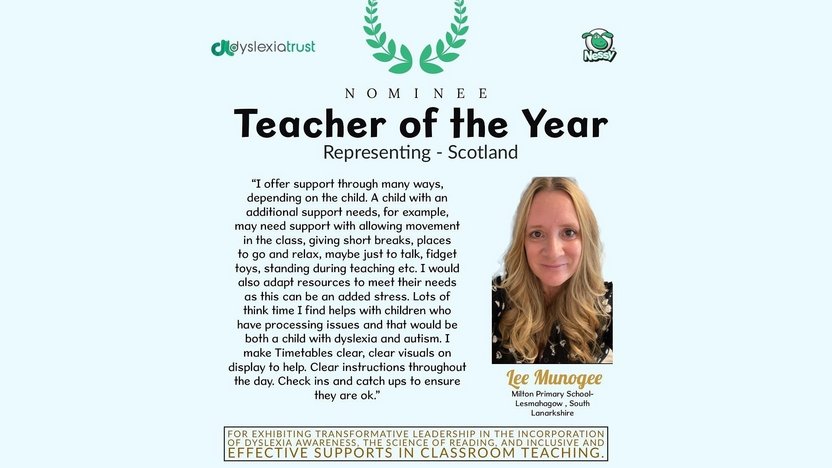 Margarita Bofiliou
EFL/SEN Teacher, Creative English Learning in Páros, Greece.
Margarita uses fun multisensory games to help dyslexic children learn. She is a certified examiner of two diagnostic tools for learning and offers support and advice to parents.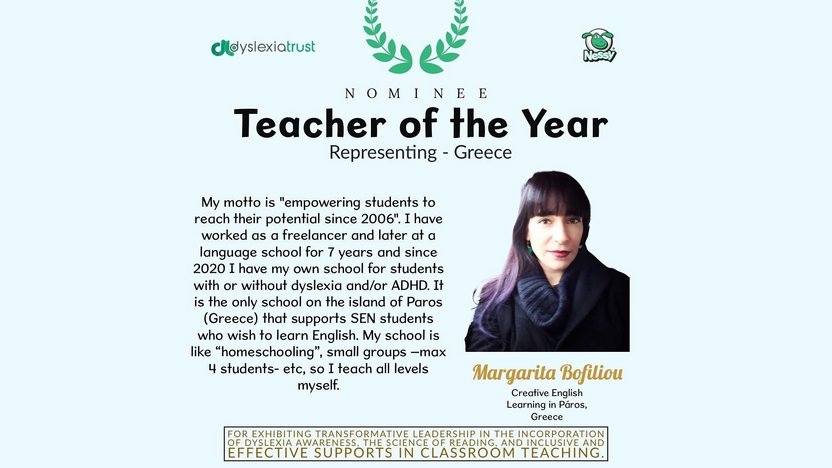 Donna Duffield
Higher Level Teaching Assistant, Park View Academy, Welling, UK.
Donna is passionate about supporting her dyslexic students with individualized methods and she believes school should be a positive experience for all.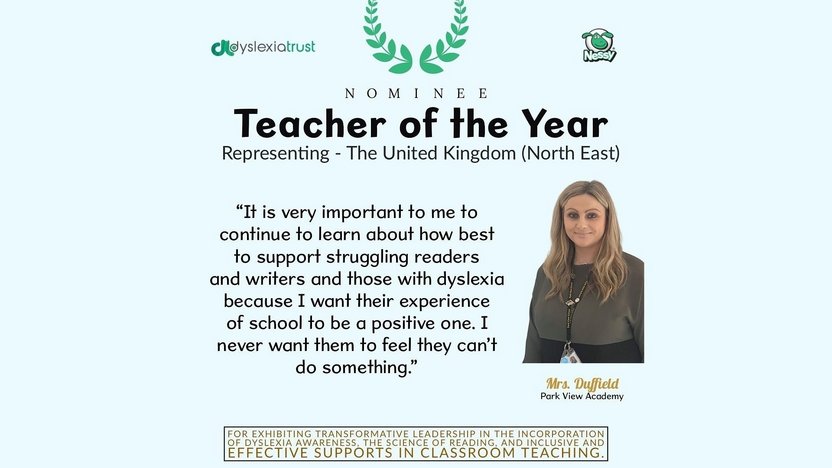 Mariette Gildersleeves
Teacher, St Osyth Church of England Primary School, Essex, UK.
Mariette believes that mental health is important in school. She builds relationships with her students to ensure they enjoy school and receive the help they need.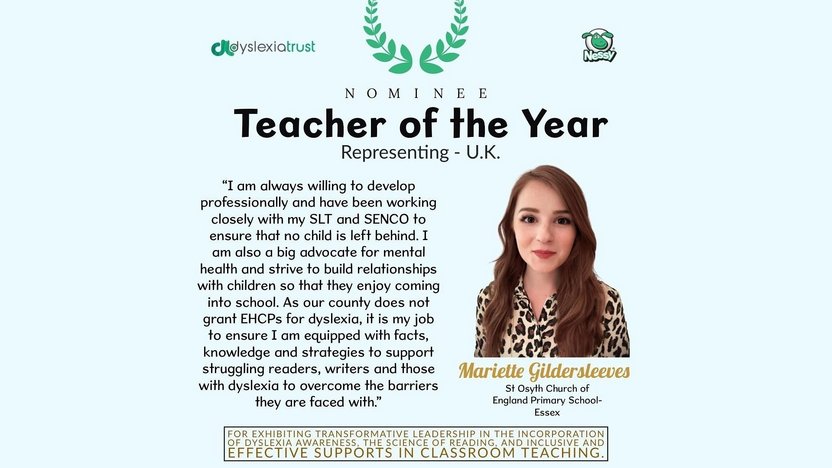 Nicola Cummings
Additional Support for Learning Teacher, Beancross Primary School, Grangemouth, Scotland, UK.
Nicola believes dyslexia should not be a barrier to learning or achieving success. Her lessons are full of interactive activities informed by the Science of Reading.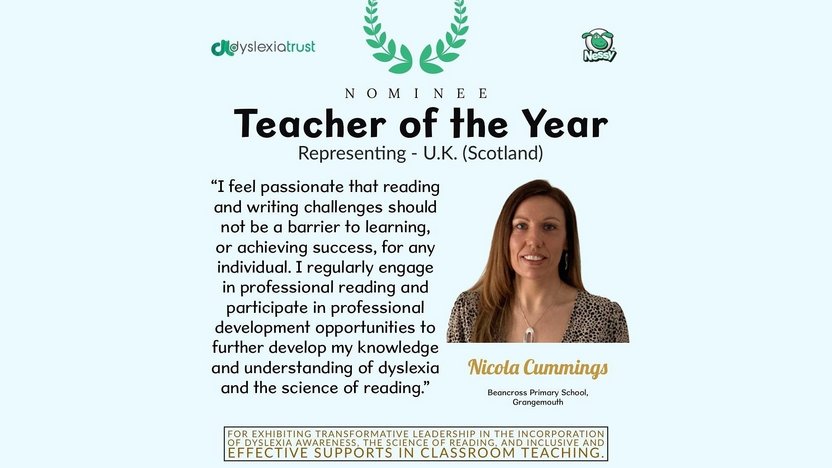 Peter Madden
Teacher, Holy Family Senior National School, River Valley, Swords, Co. Dublin, Republic of Ireland.
Peter set up Ireland's first 'Student Ambassador's for Dyslexia' program, and wants to empower dyslexic children to speak openly about their struggles and build their self-esteem.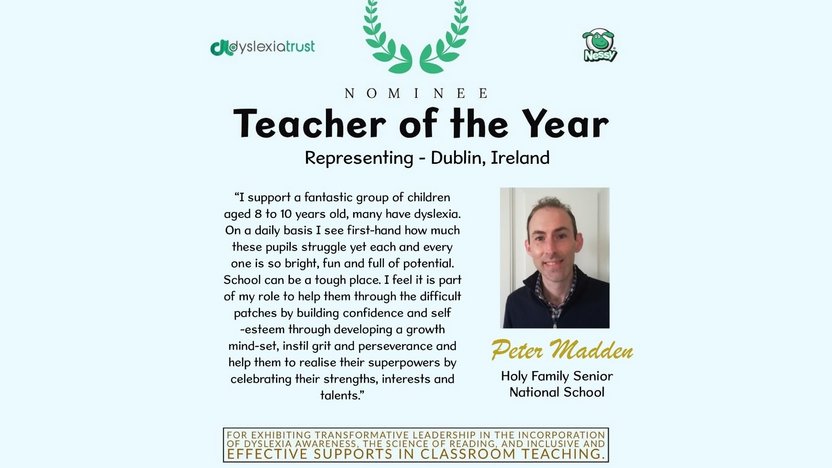 Sarah Dumrese
Reading Intervention Teacher, Paul Road School, New York State, USA.
Sarah believes it is paramount that all teachers understand the needs of dyslexic children. She has collaborated at the district level to ensure that aligned foundational reading practices are implemented to help struggling students.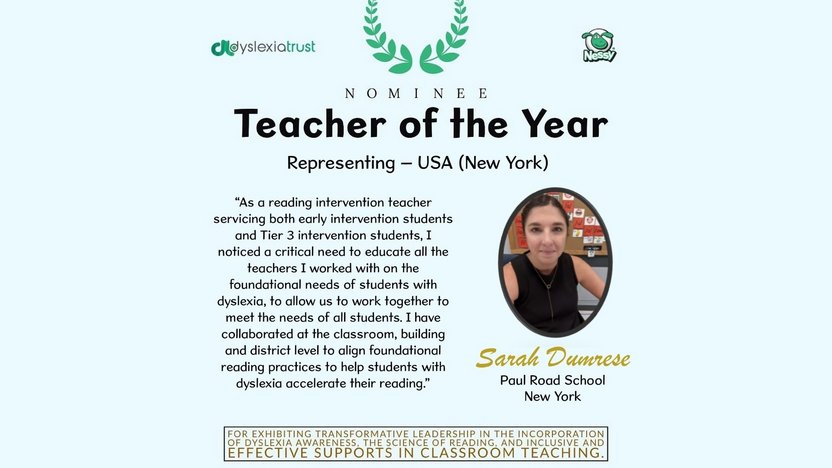 Sinead Cox
Teacher, St. Cecilia's College, Co. Derry, N. Ireland.
Colleagues have described Sinead as "our dyslexic children's champion". Her lessons are completely unique for every pupil. She builds supportive, individualized lessons around their passions.