Covid-19 pandemic and neuro-diverse learners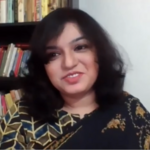 By Manobina Chakraborty, Founder of i for inclusion, Inclusive Education Consultant, India.
Manobina Chakraborty is an award-winning Inclusive Education Consultant from Gujarat in India. She is the founder for the global support service I for inclusion, aimed at helping neurodivergent children and their families. She is also a Fellow of The Royal Society of Arts.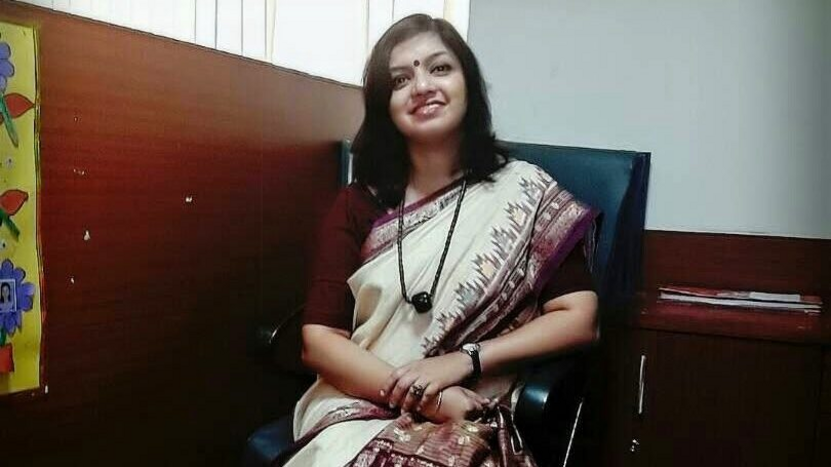 Manobina is a certified Special Educational Needs expert with nearly 20 years' experience. While she specializes in autism spectrum disorder (ASD), she is also a certified expert in dyslexia and has experience teaching young people and children with Specific Learning Difficulties (SpLD). Manobina provides therapeutic interventions to diverse learners and has been integral in the process of setting up integrated and inclusive schools.
In 2016 she was given the 'Dr APJ Abdul Kalma Award' for her tireless contribution to education, and the support of diverse learners in the state of Gujarat, India. ​​​​​​​​​​​​​​​​​​​​​
Back in 2021, Nessy interviewed Manobina about the importance of her work with neuro-diverse students and how it was affected by the Covid-19 pandemic.
Who are you and what is it you do?
My name is Manobina Chakraborty. I am an inclusive education consultant based in India.
What kind of diverse learners do you and your organization support?
My organization I for inclusion supports neurodivergent learners, especially those who are on the autistic spectrum and / or with dyslexia.
In what ways do you provide support?
We have a programme called 'EMPOWER' which stands for 'Encourage & Motivate Parents by Offering Workable Educational Resources.'
We provide home-schooling resources and conduct online contact classes for learners and their parents or carers.
What support and tutoring were you able to provide during the 2020 Pandemic?
We provided home-schooling resources, such as, worksheets, PowerPoint presentations and videos. We also conducted parent empowerment classes and student-contact classes once a week.
What methods of teacher training does your organization or school provide to ensure diverse learners are supported?
First, we conduct developmental, psychological, and educational assessments of every child and then make their Individualized Educational Plans (IEPs). Accordingly, we prepare lessons and train parents to home-school their kids. We have at least one contact class with each parent and child (one-on-one) every week. Our resources include Language, Mathematics, Science, Arts classes, Communication, Sensory Integration and Cognition.
What is the Science of Reading and why is it important?
The Science of Reading is a complex body of research in psychology and cognitive science that encompasses several questions related to how reading works, including: What skills are involved in reading? How do these skills work together? How is reading related to speaking, spelling, or writing?
In the field of education and teacher preparation, the Science of Reading is important because understanding the cognitive processes that are imperative for successful reading acquisition, has the potential to translate into instructional reading practices.
The Covid-19 pandemic has meant that lots of parents have had to help their children with schoolwork at home. What are some effective ways that parents can support their children at home?
I think that learning should be activity-based at home. Parents of younger children can use alphabet pebbles or letter stickers to make words initially. They can also buy alphabet fridge magnets to use at home and help the child to make words with them.
I always suggest parents make use of household things, to give this teaching and learning a multisensory approach. For example, parents can ask the child to bring a squeeze-style ketchup bottle and write on a plate. The similar things can be done with shaving cream or, chocolate pudding.
Parents can have a tray full of salt and have the child write words on this. Indian kitchens are full of resources. We have different types of pulses with different colors and textures. We have all the different spices to cook food on regular basis, so we make use of all of them in our teaching-learning process.
What are the consequences when diverse learners are not properly supported?
If the diverse learners are not properly supported, their right to education cannot be ensured. These children can lack a sense of belonging and often do not feel safe.​​​​​​​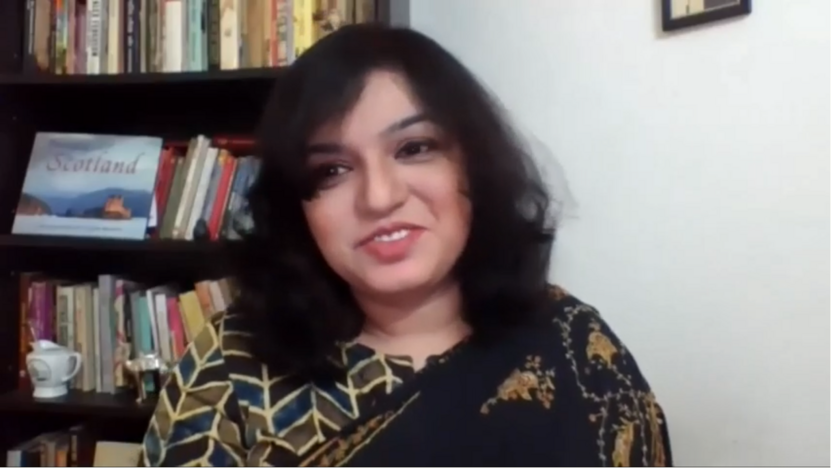 This is why providing support to diverse learners is so important. As Manobina says, all children have a right to education and if a diverse learner is not given the appropriate help, then that right is taken away from them. This can lead to numerous negative effects on the child, such as falling behind, and a lack of self-esteem. The work Manobina does is vital for so many children and their families, and more important than ever during these uncertain times of school closures and home learning.
A big thank you to Manobina for taking the time to answer our questions.
Be sure to visit I for inclusion for more information.
Stay tuned for the next interview in the Covid and Dyslexia series!